1.22.2007 - This past weekend after seeing Beowulf on IMAX I thought about going to the last day of this year's Auto Salon 2007 held at the newly built SMX Convention Center.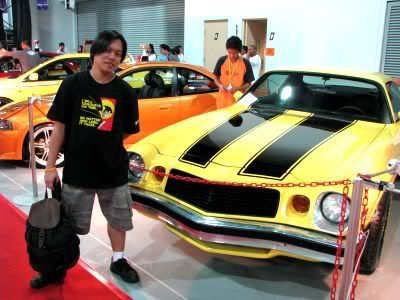 The venue was held at all four halls at the ground floor of the convention center. Attracting visitors generating a buzz, that this is one of most festive car shows this year.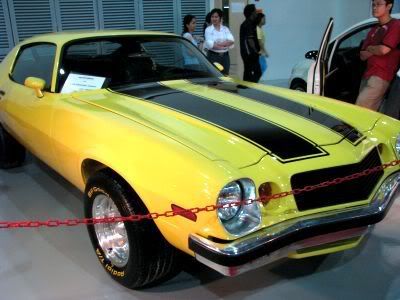 Most notably what was the most surprising sight of that day was seeing a reall life Bumblebee classic camaro. The one depicted in this year's hottest movie by Michael Bay.

Parked in the far corner of the convention center away from the lights & glamor of the center stage. This `78 Camaro doesn't need any introduction.
Sphere: Related Content