02.25.2007 - The TransFormers Classics toyline has been phenominal with Pinoy Fans that the toys are always sold out almost anywhere. Hasbro has captured the fans nostalgic appreciation for the Generation One series.




Now thanks to Playkit the local distributor of TransFormers here in the Philippines has step up and brought in the Two Pack Edition of TransFormers Classics. You can get them without having difficulty tracking them individually similar to the previous TransFormers Cybertron toyline.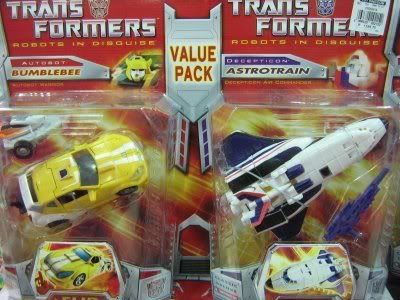 You get Rodimus versus Starscream and Bumblebee versus Astrotrain from the First Wave of the TransFormers Classics toyline. All of them where sighted at SM Megamall's Toy Kingdom. So what are you waiting for? Grab yours today!