02.11.2007 - Final installment for the Jetfire Theme for the month of January-February. Special thanks to Pilgrim_Paladin for the Jetfire toys.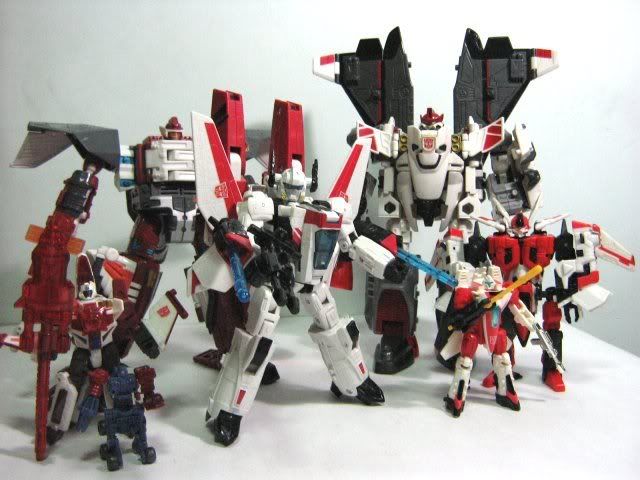 The Autobots' resident Air Guardian has been in different incarnation from a fighter plane to a space shuttle and then back again. See the last two featured galleries of Jetfire.




This time we feature the Energon and Armada incarnation before Hasbro released the TF Classics edition based on IDW's Stormbringer series.




See more featured toy galleries HERE.
Sphere: Related Content