Name: Blurr
Series: Transformers Animated
Packaging: Carded
Release: 2008
Manufactured By: Hasbro
Accessories: Car Hood that turns into a Chainsaw

Toy Review by: JayCee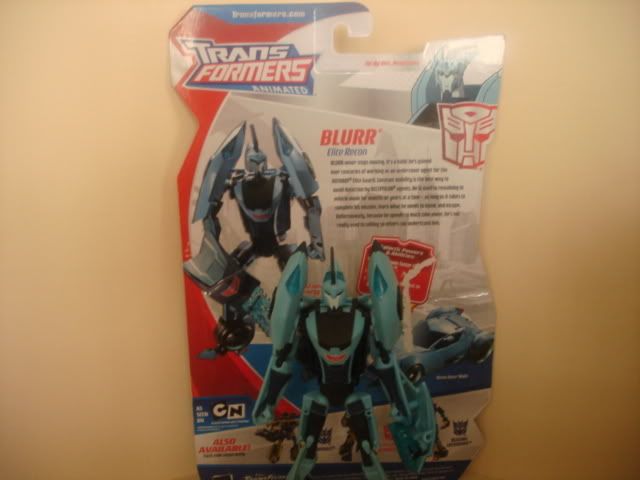 BLURR

Introduction:
named one of the fastest cartoon characters ever, he first appeared in the G1 series on its 1984 Movie. coming back as a Mach 5 like vehicle in the animated series and as an ELITE GUARD, Blurr also regained his speed talking abilities unlike his Armada character.

Vehicle Mode:
very similar to Speed Racer's Mach-5 and very cartoon accurate to be exact. Vehicle mode is a Cybertronian Car that locks into place PERFECTLY.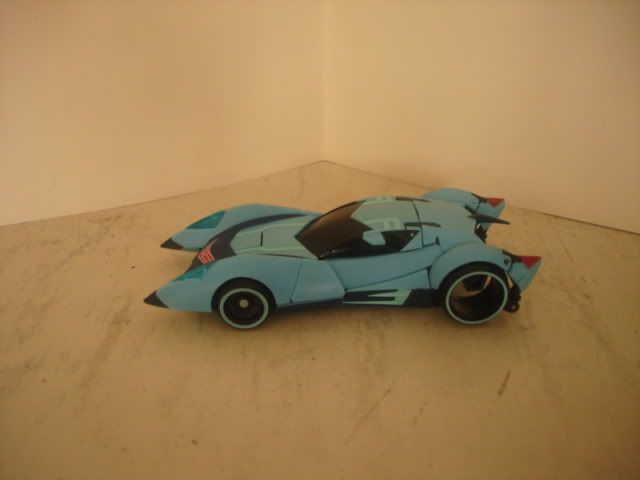 the car's hood carries a chainsaw that can be retract by pushing a button close to the Elite Guard Symbol.





Transformation:
Transformation is a bonus. for a deluxe class you get a difficulty of a voyager. parts are lock perfectly to give cartoon accuracy.

Robot Mode:
Blurr stands tall among other deluxe figures. toy possess a great amount of articulation except the hands due to his shoulders.



He can store the Hood/Chainsaw in his back



or carry it as his weapon




Size Comparisons:


as you can see Blurr's height can be compared to a Voyager class figure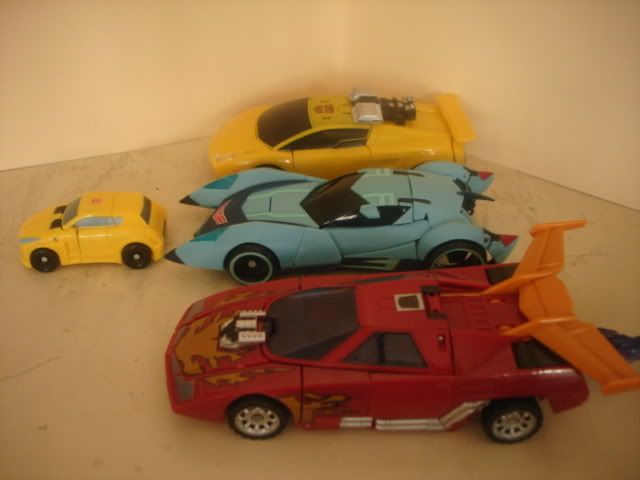 Vehicle mode is also scaled to fellow deluxe class cars

Comments:
probably the first Transformers Animated Figure at home and I'm loving it
its really COOL and you guys must have it. at first I didn't like the Animated Figures but this figure makes me wanna have them all. honestly it looks cool along with other animated toys because you'll find him a little lost once he stands along side other Transformer Toy lines.

The Score:
To all Animated fans this is a great addition to your collection but if you despise the series you will have a hard time loving it. still, give the toy line a chance......FRANKLY I was AMAZED by it and YES!!!! its FREAKIN COOL!

Overall:
I give him 5 (perfect) robot points for me....maybe I'm a bit biased after all its our first Animated toy at home.



Special thanks to...
Mig-Mig Aranas (little bro) for lending me HIS toy....he likes Animated BTW (I like the G1 )



Sphere: Related Content