05.01.2007 - Free Comic Book Day (FCBD) is to reach out to those individuals unfamiliar with the comics specialty market, not to mention a comic book shop. So, every year those behind Free Comic Book Day launch a massive promotional campaign that heralds the event and spreads the good word of comics to potential readers everywhere.




Just a friendly reminder that Free Comic Book Day will be held on this Saturday, May 5th, 2007 at participating Philippine retailers and your chance to get this year's FREE IDW promotional Transformers Movie Prequel #1.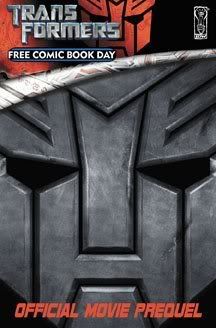 You can also discuss and check out local retailers in the Philippines who supports this event HERE.
Sphere: Related Content