04.20.2007 - BotCon2007 is a few months away, but they have previously announced The Games of the Decepticons exclusive seeker jet set that includes Thrust, Dirge, Thundercracker, Dreadwind, and Bugbite. Here's the first preview of one of the five exclusive set that will be limited. Get a lowdown on Dirge!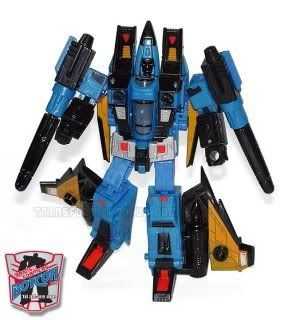 You can also check the BotCon 2007 website for further details on how to aquire this most sought out TransFormers Classics Exclusive.




You can also discuss this news at our online TransForums thread.
Sphere: Related Content