12.09.2007 - Thanks to viper2391 of Toy Speaks forums for the updates on the upcoming Metal Series slated to be released in early 2008.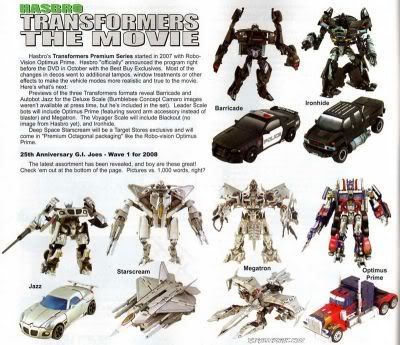 This is the same figures released early this year, that started with Target exclusive Robovision Optimus Prime. This was followed by Autobot Ratchet and Voyager Class Megatron released as a store exclusive for Best Buy. The released metalized figures would be like almost similar to the custom repaints by fans like Rateeg Productions.

Some added feature to the series not only as metalized repaint like the energo sword would be a perfect replacement for Leader Class Optimus Primes's blaster for movie accuracy. Expect them to hit as store exclusives in the US starting with Deep Space Starscream.

You can discuss your reactions HERE.
Sphere: Related Content