Chibi Jazz


fan art by : Bong Seriosa

What: TF FAN SCREENINGS Marathon 2006
When: 26th November 2006
Time: 1PM to 6PM
Where: #21 Col. Salgado ST. corner #8 Kamias RD, Quezon City.

Agenda:

* TF GENERATIONS FEATURE: more Transformers Victory
* Fanfilm Screening Feature : My Little Transformers!
* Animaton EXTRA : TBA
* Rewind : "Choose the Transformers series you want."
* Re-Run Request : Newbie Gets To Pick!
* Character / Toy Feature of the Month
* Mini-Toy Exihibit / Show & Tell: CLASSICS!
* Planning and meeting for TransFormers the Movie EVENT 2007
* Plus! Much More Than Meets The Eye!

ENTRANCE IS FREE

The venue location can be viewed HERE...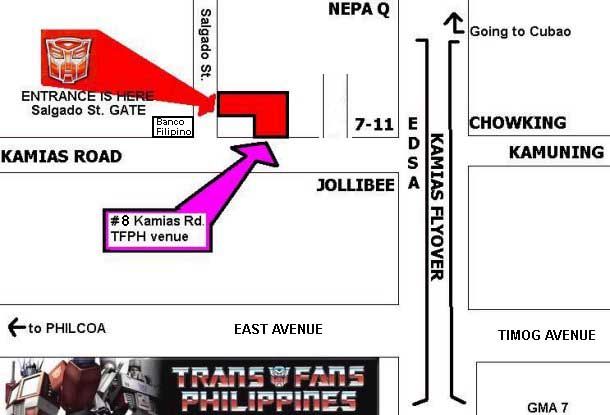 ========================================

If you got some more queries and other
information you want to check out...

Message Board:
http://transfansph.proboards24.com

Blogsite:
http://transformersph.blogspot.com

Multiply:
http://transformersph.multiply.com

Email Us: transformersph@gmail.com


Sphere: Related Content